Inner Strength is creating a new department that will work specifically with students and schools in Philadelphia that are most impacted by gun violence.
This department will use the existing curriculum and will adapt and enhance the program to better serve students with these specific needs and experiences. This new division will be called Strength & Stability.
We are establishing this new department as part of our partnership with the Pennsylvania Commission on Crime and Delinquency.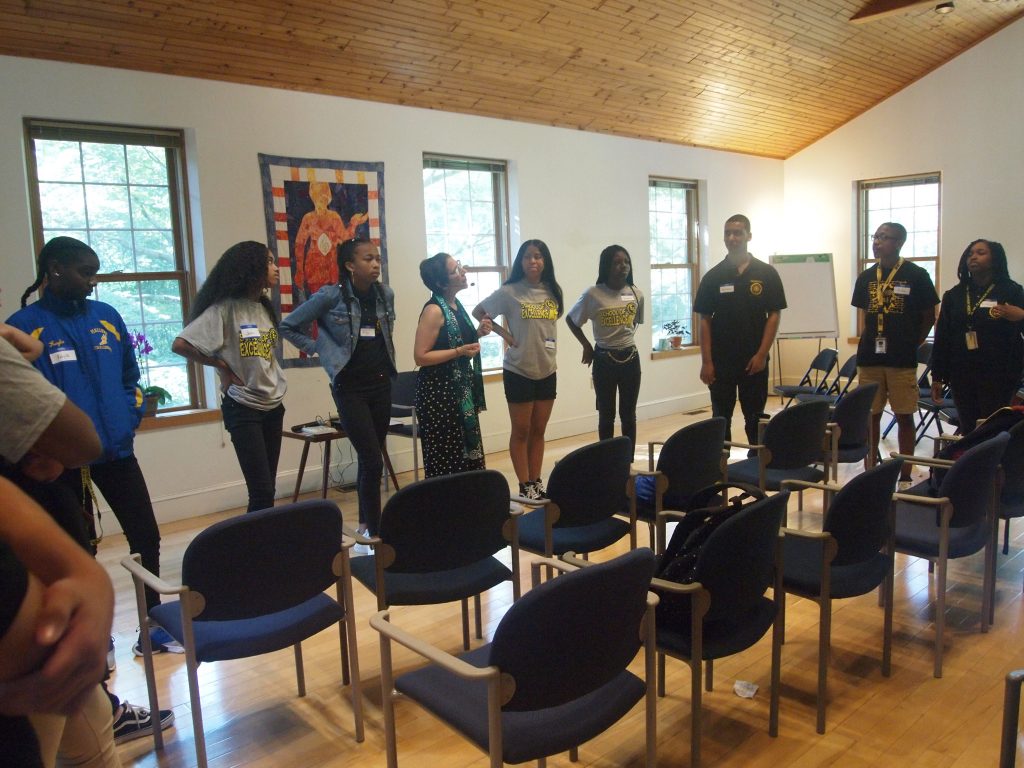 The Strength & Stability Program Coordinator will have oversight of the program outreach, operations, and instructors. This individual will serve as a liaison with host schools and other host organizations setting up and overseeing smooth delivery of all classes for teens. Responsibilities will include setting up programs for teens, scheduling instructors, providing follow up, working on program enhancements to better adapt our curriculum to the teens' needs. The Program Coordinator will oversee the timeline and smooth operations of programs and the relationship with host organizations.
The Program Coordinator will also be responsible for outreach to new schools and youth organizations as well as running community meet-and-greet programs to create community awareness of Inner Strength's restorative tools. Content may include an overview of programs or tools, the science that supports mindfulness and other tools for trauma-remediation and anger or anxiety management.
The Program Coordinator will also provide simple training to Classroom Teachers, Youth Mentors, and Community Leaders in schools and neighborhoods impacted by gun violence so those mentors and adults can lead youth in Inner Strength mindfulness exercises and other self-regulation and mental wellness tools. The Program Manager will receive 80 hours of paid training in the Inner Strength Teacher Training Levels I and II program.
To learn more about qualifications, benefits, and how to apply: download the full job description here.
Part-Time (2 positions available)
Strength & Stability instructors will be responsible for trauma-sensitive mindfulness program instruction with teens, which may be delivered in school, OST (out-of-school time), or in summer programs utilizing the Inner Strength 12-lesson SEL mindfulness curriculum.
Our primary focus is on in-school instruction. The instructors will be fully trained through the Inner Strength 80-hour Certificate Mindfulness Teacher Training program and will be placed specifically in those host schools or other venues with youth who have been impacted by gun violence.
To learn more about qualifications, benefits, and how to apply: download the full job description here.