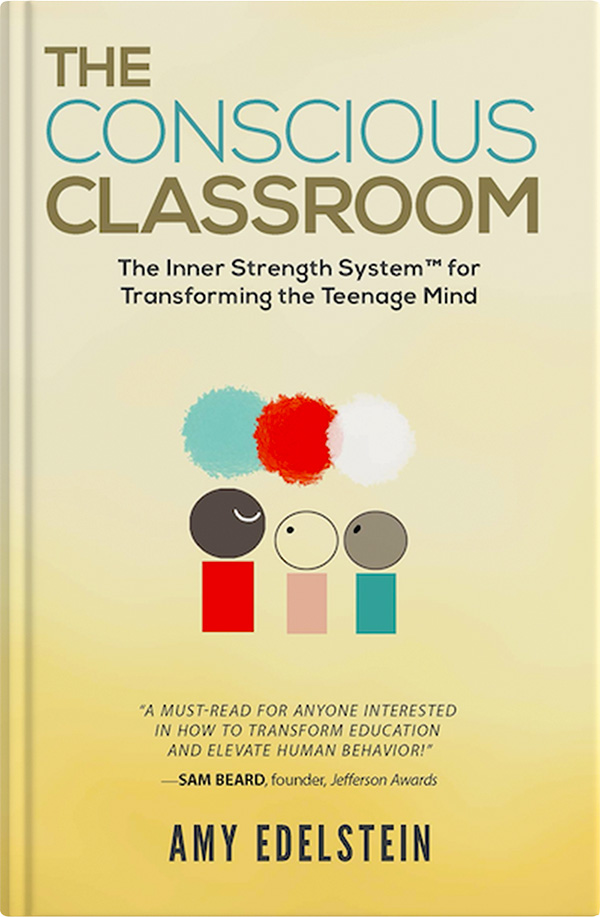 "The Conscious Classroom is a must read for anyone interested in how to transform education and elevate human behavior!"
"This is an inspiring book that looks towards the future. It provides a model for educators and students to be empowered by cultivating the inner resources of strength, resilience, and compassion."
"The Inner Strength Foundation equips young people with the tools that breed resilience and emotional self-sufficiency. With these tools, they can stay grounded and rise above the tumult of an uncertain world."
"I left this book with more hope for the world the next generation will create than I have had in a long time."
"In our troubled times, this is the book educators, teens, and other concerned beings have waited for."
"A game changer, this book defines the path for how we might collaborate to fulfill the mission of educating conscious citizens."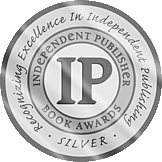 The Conscious Classroom: the Inner Strength System(TM) for transforming the teenage mind shows educators, parents, and everyone concerned about our youth a sound, illuminating, and uplifting way to educate our kids today for their well-being in the world of tomorrow. The Inner Strength System is currently being used by over a dozen high schools in the inner city of Philadelphia to support thousands of teens to realize their higher potentials. In this evidence-based program, she uniquely pairs the best of her 35 years experience with mindfulness tools with the art of systemic and developmental thinking. Given how rapidly our world is changing, our teens urgently need skills that help them rise above emotional as well as practical upheaval. The guidance offered in this book gives educators both the understanding and the tools to work with challenging classrooms today. It empowers teachers to train our adolescents with education that will prepare them both inwardly and outwardly to be wise and compassionate stewards of our shared future.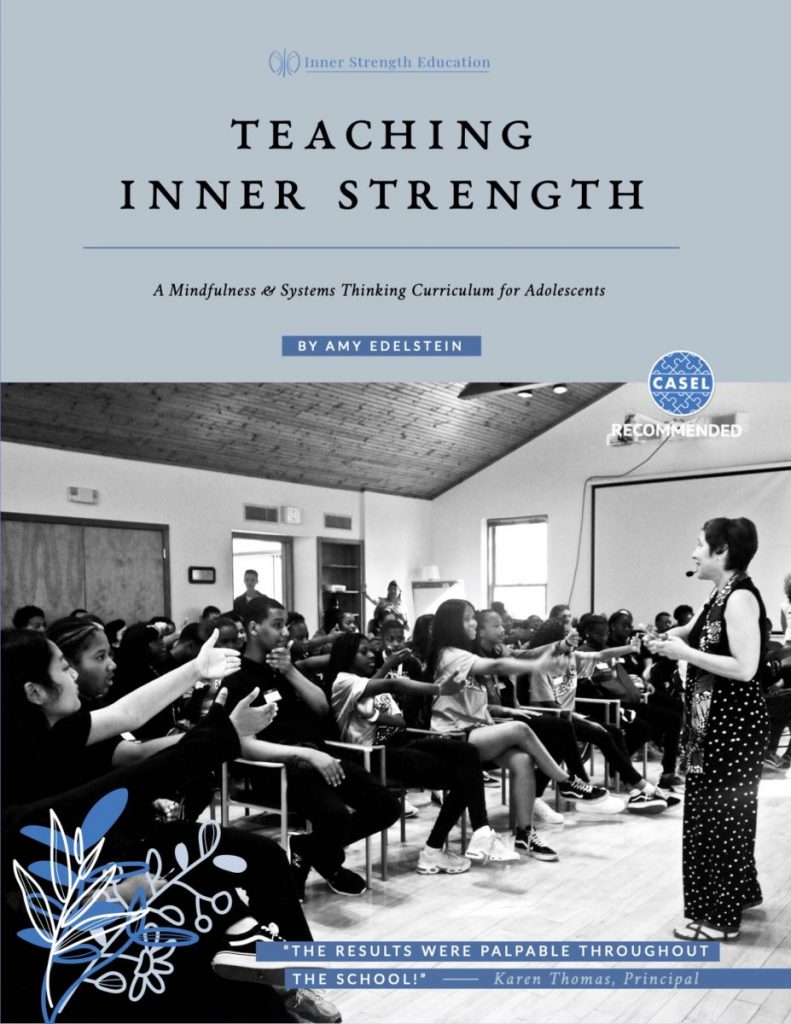 NEW!

2nd Edition Inner
Strength Teacher's Manual
The  new Second Edition of the Teacher's Manual, entitled Teaching Inner Strength is now available!
Includes new mindfulness scripts, homework recommendations, enhanced additional resources, and augmented lesson plans.
The Inner Strength Teen Program is the only adolescent mindfulness program to incorporate evidence-based and trauma-sensitive stress reduction mindfulness techniques with an understanding of 300 million years of brain development, specific characteristics of adolescent neuroscience, and a 600 year perspective on cultural development. Students learn to see their experience in perspective, depersonalizing challenges and catalyzing interest and inner strength. In this detailed course manual, teachers will find lesson plans for the 12-lesson Inner Strength Teen Mindfulness Program.
This manual accompanies the 80-hour teacher training program. Instructions for teachers include overview explanation, additional resources and readings, and a clearly delineated set of Goals, Objectives, and Skills for each section. (146 pages)