Promoting Whole Person Wellness for Teens
Our mission is to empower teens to realize their higher potentials by teaching them skills that cultivate calm, curiosity, and care.
Inner Strength Education's innovative program combines the best evidence-based, trauma-sensitive mindfulness and self reflection tools with systems or contextual thinking, evolutionary brain science, and an understanding of the interplay between the world around us and our personal experience. In-school programs embed whole-person mental and emotional wellness with academic learning. This creates environments where teachers and students can regulate, bringing curiosity and joy back into the classroom.  Working in under-resourced schools with the latest evidence-based wellness tools opens access  to these supportive strategies.
School leadership and teacher stress management professional development programs help these frontline workers learn ways to de-stress in the middle of very challenging workdays. When principals and teachers are supported, they create more positive environments so students feel welcomed, supported, and cared for. That enables everyone to thrive in true learning communities based on kindness and care. The promise of our shared future rests on cultivating the purpose-driven aspirations of everyone in our learning communities.  This enables all of us to help the youth of today become the curious, caring, and creative leaders of tomorrow.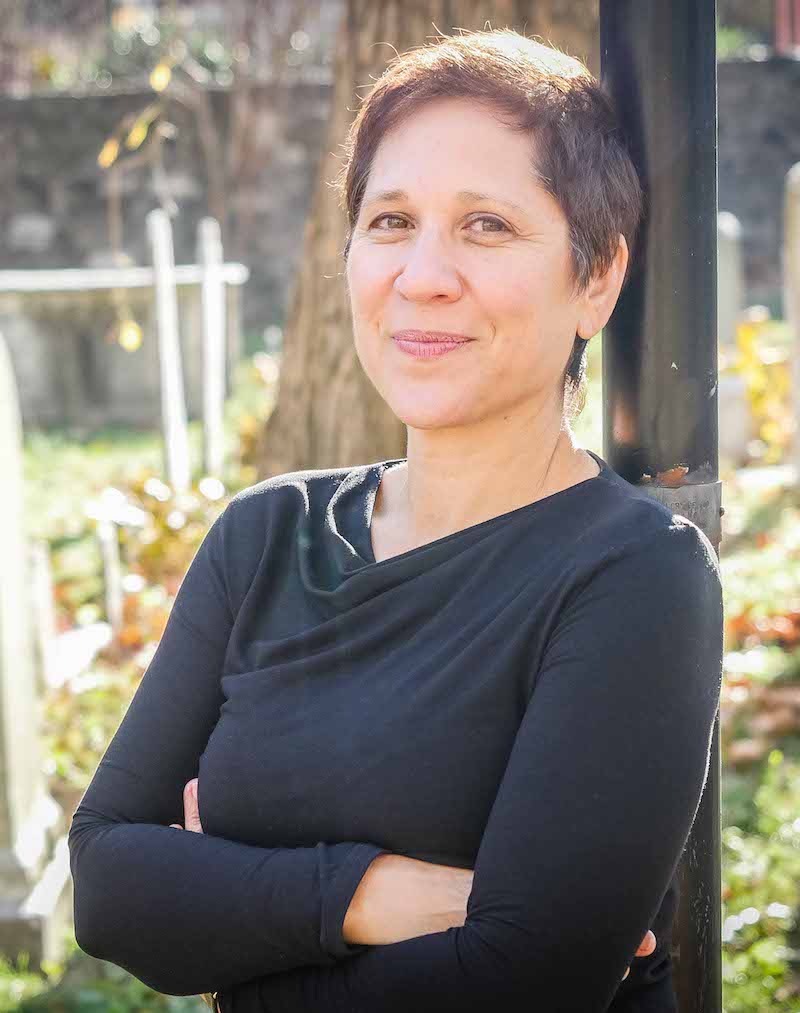 Founder & Executive Director
Amy is the founder and Executive Director of Inner Strength Education, a non-profit organization that supports youth development. She designed its innovative teen mindfulness and systems-thinking program from her 40 years experience with contemplative and transformative methodologies.  Recommended by CASEL (The Collaborative for Social Emotional Learning) and endorsed by educators, her evidence-based curriculum has been shown to improve self-regulation, self-compassion, engagement, perseverance, optimism, and happiness in a peer-reviewed research conducted by Syracuse University. In recognition of the impact of Inner Strength's work in violence reduction, Amy was awarded a Philadelphia Social Innovators' Award. Amy is a Cornell University College Scholar, author of six books and the recipient of Nautilus, Ben Franklin, and IPPY book awards.
The Inner Strength draws from the talent of Philadelphia, melding a team of individuals from diverse backgrounds and skill sets, all with a shared passion to see our youth's higher potentials blossom. Our team is growing, click below to meet the wonderful individuals who are innovating in the classroom and strengthening the organization that supports this work.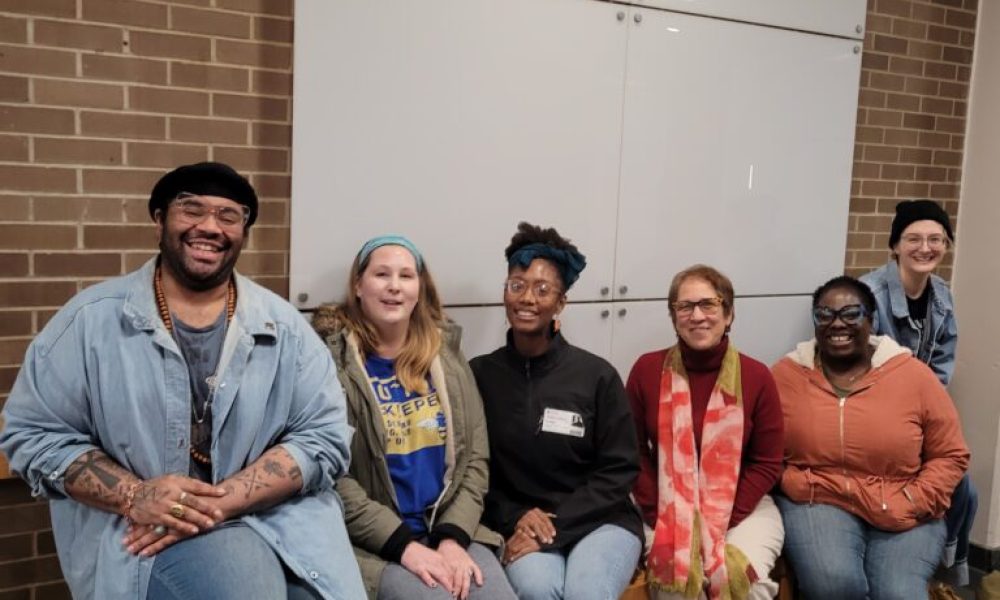 "I began to understand how meditation was not just sitting and closing your eyes, but also another way to explore the deep realms of the brain. It dawned upon me that it was a way to get to know oneself better."
"Lovingkindness left an impact on me. I loved talking about how to improve relationships, and the challenges we face."
"I learned different techniques on how to manage things like stress, time management, school work, sports, and relationships I have with people. Practicing mindfulness helps me calm down and relax, and now that I know much more about it, I am much more open to it than I was before this class."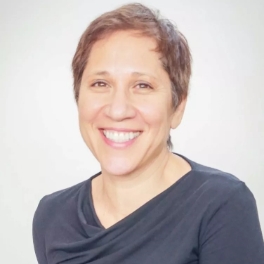 Amy Edelstein, educator, author, and public speaker is a powerful communicator of ideas and beliefs that can help us transform ourselves and the culture we live in. She is the founder and executive director of the Inner Strength Foundation. Amy has 35-years experience working with contemplative tools and developmental philosophy, and has taught in half a dozen countries around the world. She is also the cofounder of Emergence Education Press, a publishing house which produces transformational books and programs for adults, reaching 10,000 individuals a year. Amy is a Cornell University College Scholar, recipient of a 2019 Philadelphia Social Innovation Award, and author of five books including the award-winning bestseller The Conscious Classroom.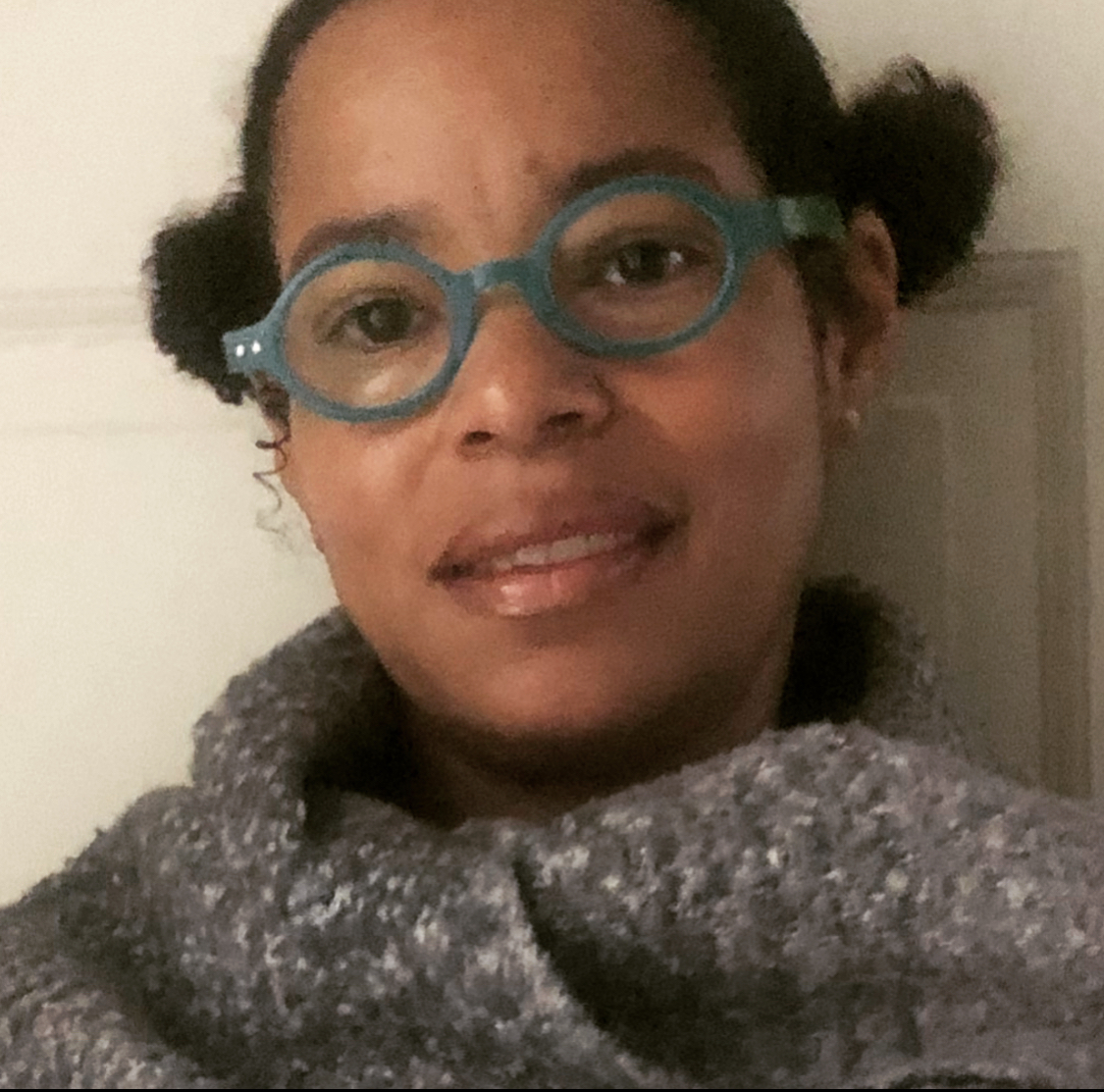 Ayanna Matlock brings many talents to Inner Strength. A student of meditation for many years, she has also spent many years supporting builders of urban culture in the non-profit sector. She works at the 6th largest transit agency in America (SEPTA), in their Innovation Department helping us implement and modernize through employee & customer insights. As she says, "I've appreciated its introspective philosophy and its deep pursuit in awareness of self. I believe in the power of Design Thinking and the "Yes, and …" spirit. It really does give everyone a voice in how we all make life more loving & compassionate. My greatest gift, is an 8 year old, named Joshua."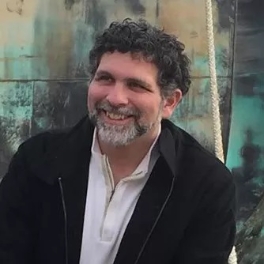 Jeff Carreira is a master teacher of philosophy, meditation, and cultural evolution. He is the author of six books on the subject and maintains an active international teaching schedule. Widely considered one of the leading innovative voices in evolutionary philosophy and transformative spirituality, Carreira also has a traditional educational background, holding an M.A. in curriculum development and has taught in the Massachusetts Public School System. He has 25-years experience with contemplative practices and is cofounder of Emergence Education, which creates transformational programming for adults. Jeff serves on the Board of Directors and as a program advisor for the Inner Strength Foundation.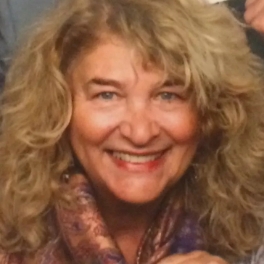 Sharon Kind brings her expertise and enthusiasm to the ISF Board. She holds an M.A. in Early Childhood Education, is co-founder of Southeast Early Childhood Learning Center, Founder of Yoga Evolution, and longtime teacher of Yoga, and Qigong. She is also an Interfaith Minister and mother of 3 beautiful sons. Sharon also serves as a board member for the Patricia Kind Family Foundation.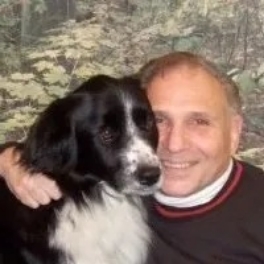 Stephen Gross brings decades of experience in the financial and investment world. He is founder and principle of Stephen M. Gross Inc. He is also an active alumnae of Central High School and knows the importance of supporting high school students. A dedicated mindfulness practitioner, he also brings knowledge and passion of Inner Strength's core work.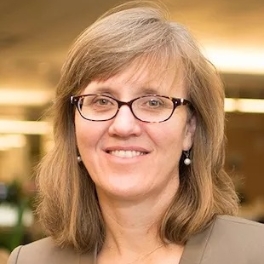 Cindy Leavitt, Chief Information Officer, Temple University brings her passion for leadership, technology, and mindfulness to the board.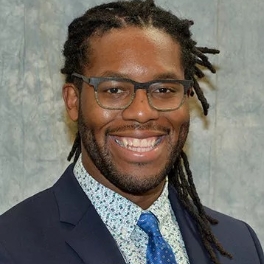 Brendon Jeremi-Jobs is a pioneering teacher and educational leader, committed to transformative education on race, gender, and history. He currently teaches World & African American History, and Sociology in the Philadelphia Public Schools. In 2016 Jobs was selected from over 10000 teachers to advise the Bill & Melinda Gates Foundation on K-12 Educational Programming. He has been awarded prestigious teaching fellowships and worked as a Lehman Fellow, a National Constitution Center Annenberg Fellow, a James Madison Fellow, and an Education Pioneer Fellow with the SEED Foundation in Washington, D.C. He also received the Dr. Ruth Wright Hayre Teacher of the Year Award and was nominated twice for the Lindback Award for Distinguished Teaching. He received his M.A. from University of Pennsylvania, and his BS from Columbia University.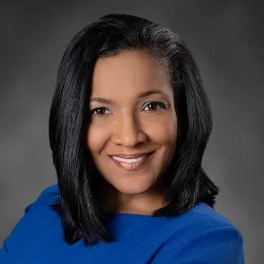 Cheryl Tuning, is Vice President of Marketing for AVI Foodsystems. Reporting directly to the CEO, she is the senior leader responsible for planning, development and execution of the company's marketing and communications strategies both internally and externally. Her expertise lies in high performance team building and stakeholder engagement. She is known for her ability to inspire, execute flawlessly and produce results. Her work envisioning a 5-year strategic Marketing Plan for ISF has provided valuable guidance for the organization.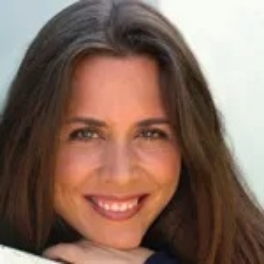 Claire Zammit is the co-creator of the Feminine Power courses for women and co-leads a thriving community of tens of thousands of women throughout the world. A highly trained specialist in transformative education, Claire has a unique gift for designing leading edge programs that give participants access to new worldviews which lead to lasting personal change. Claire holds an MA in Social Ecology and is currently completing her doctorate in Transformative Learning & Change at the California Institute of Integral Studies. She is the co-author of the forthcoming book, Feminine Power: Awakening to the Creative Force of Life and co-creator and co-host of the acclaimed Women on the Edge of Evolution teleseries.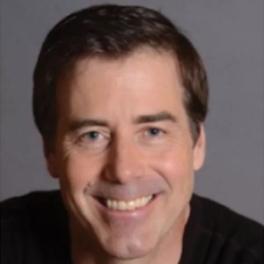 Craig Hamilton, founder of Evolving Wisdom, is a pioneer of evolutionary spirituality and conscious evolution. A powerful educator and innovator of online transformative coursework, Craig has graduates in 50 countries, numbering more than 6,000 to date. Craig is a founding member of Ken Wilber's Integral Institute, a member of Deepak Chopra's Evolutionary Leaders Forum, and was a participant in the Synthesis Dialogues, a 35-person interdisciplinary think tank presided over by the Dalai Lama. In his current work, Craig is helping to articulate an authentic evolutionary spirituality—an "integral enlightenment" which illuminates the vital relationship between individual transformation and collective evolution.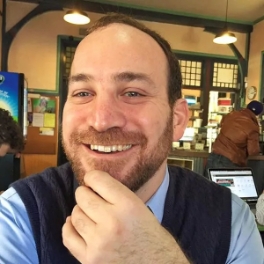 Licensed clinical psychologist, Daniel Cantor works in the greater Philadelphia area specializing in addiction issues. He has served at the Philadelphia Consultation Center, Girard Medical Center, and Key Recovery Center. He is a meditation practitioner and long time student of evolutionary philosophy. Daniel serves as a Board Director of the Inner Strength Foundation.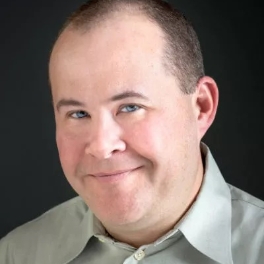 Joshua Kisver is Vice President of Finance & CFO for the Educational Commission for Foreign Medical Graduates (ECFMG), a world leader in promoting quality health care. He has over 18 years of management and financial experience in the not-for-profit industry and is a certified public accountant. Joshua also serves on the Board and is Treasurer for Court Appointed Special Advocates for Children – Philadelphia County. He received his BBA from Temple University and his MBA from Drexel University.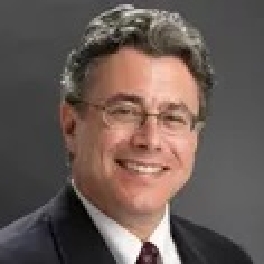 Dr. Baime is a Clinical Associate Professor of Medicine at the University of Pennsylvania School of Medicine and the founder and Director of the Penn Program for Mindfulness. Since 1992, the Program has trained more than 10,000 people in mindfulness-based stress management. At Penn, Dr. Baime has developed and led numerous courses about mindfulness meditation and mind-body medicine.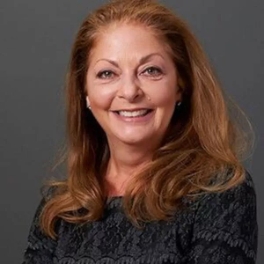 Nancy Kelley served as the Founding Executive Director of the New York Genome Center. She led the Center from a start up through its current stage as it became a world-class genomics research center, raising $110 million to do so. Many of NYGC's foundational elements, such as its Pilot Laboratory at Rockefeller University, the NYGC Innovation Center, and key clinical and technology partnerships, were established under her leadership. Ms. Kelley oversaw the build of NYGC's permanent facility in New York City and recruited a large scientific and management team as well as several of the Center's Associate Members. She holds a Doctorate of Jurisprudence from Harvard University and has over twenty years of executive management and board experience in starting, growing, and restructuring organizations, raising capital, recruiting diverse management teams, creating and implementing strategic plans. Nancy serves as an Advisor to the Inner Strength Foundation.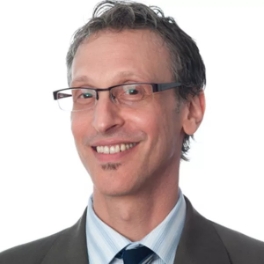 Peter is the lead consultant at the Heller Fundraising Group, located in New York City with nonprofit clients everywhere. He has over 25 years experience in the nonprofit world and has raised millions of dollars for many organizations while also making them stronger. Before starting his company in 2004 he worked at Columbia University for 10 years raising major support and becoming the Director of Development for Columbia's Engineering School. Peter has taught Major Gifts Fundraising in Columbia's Fundraising Management Graduate Program, has trained fundraisers at The Foundation Center and elsewhere, is Co-Chair of Gotham Networking's "Make a Difference" group, and is co-executive producer of the award-winning documentary Vanishing of the Bees.
Our organization runs on the creativity and passion of our talented team.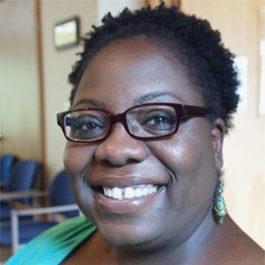 Alyson has spent the better part of 14 years in the non-profit sector working in areas such as adult education, refugee resettlement, workforce development, program development/management, grant management, and non-profit staffing. She is an avid practitioner of meditation and mindfulness and is excited to be able to use that in a professional setting. Alyson holds a Bachelor of Arts degree in English from Temple University and a Master of Science degree in Forensic Psychology from Walden University.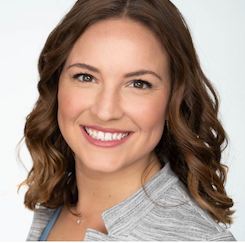 Rebecca Donahue comes to Inner Strength from 10 successful years in the hospitality industry as events manager in large brand hotels. Rebecca currently sits on the
board of directors for Meeting Professionals International- Philadelphia Chapter. Wellness is a
huge part of Rebecca's life and she is the First Author "An Exploratory Study of Wellness Travel:
Differences Between U.S. and Non-U.S. Travelers". She has been a devoted practitioner of
yoga and mindfulness since college and is excited to be part of an organization that helps so
many youths find their own meditation and mindfulness practices. Rebecca holds a Bachelor of
Arts degree in Recreation, Sport Leadership and Tourism Management from University of
North Carolina Wilmington,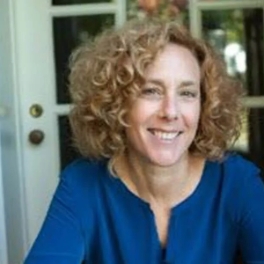 Julie Coopersmith has over 15 years experience in Mindfulness and Yoga practices. Julie has studied Mindfulness Meditation, has learned with Patricia Broderick, PhD and Jenny Mills, is a graduate of the Mindfulness Based Stress Reduction program, and has taken extensive coursework in therapeutic yoga. She has developed programs with Occupational, Physical, and Speech therapists and has partnered with them for children and adolescents in school settings as well as privately. Julie is certified with Yoga Ed for school aged children and with the Yoga Alliance, EYT-500 hours. Julie holds an MBA in Health Care Administration.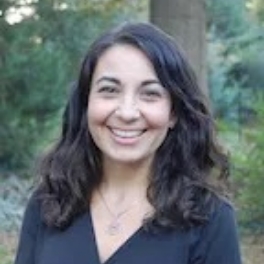 Lina holds a Masters in Mindfulness for Educators from Antioch University, and in addition to bringing her 13 years of dedicated mindfulness practice to ISF, she is also working as an Adjunct Faculty member in the Mindfulness for Educators Master's and Certification programs. She is a certified school teacher in both New Jersey and Pennsylvania, and has over seventeen years of teaching experience in both the US and abroad.
The following ISF instructors have successfully completed the Inner Strength teacher training for the Teen Program, including mindfulness, cultural development, and primary theories of adolescent neuroscience and are part of our current teaching roster. All active instructors participate in weekly professional development sessions, continually deepening their knowledge, skill set, and ability to work together as a supportive cohort.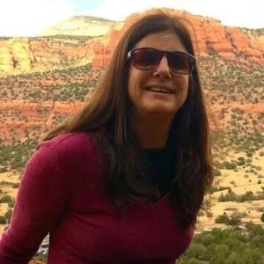 Debbie Wigrizer has been practicing meditation and yoga for over 20 years and is a Certified Yoga Teacher with Yoga Alliance. She has an avid meditation practice and has studied meditation with many inspiring teachers, and now guides yoga and meditation hiking retreats. As a graduate of the Mindfulness Curriculum Training with Mindful Schools and Mindfulness Education Programs for elementary and high School students, she continues to teach the value of meditation to students in the Philadelphia schools. In addition, for over 20 years, she has taught at Community College of Philadelphia. She has a BS and MS in Education as well as certificates in Medicinal Aromatherapy, Thai-Yoga Bodywork, Reiki and Yoga Outreach. She hopes to bring her passion for innerstrength and peace through mindfulness to as many students as possible in order to raise a more conscious community and world.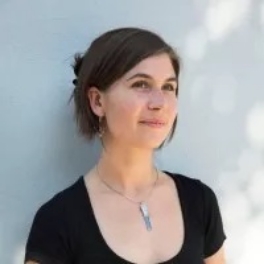 Haylee Warner is a trauma-sensitive yoga instructor and holistic health and wellness counselor with a focus on Ayurveda. She brings her expertise and sensitivity to the classroom, coupled with her expertise in the creative movement arts.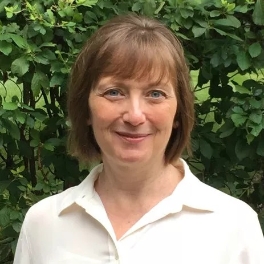 Holly is a communications specialist with core strengths in public relations, strategic marketing communications and advancement with extensive experience working for nonprofit organizations, educational institutions and foundations. Her special interests are education and healthcare /wellness. She is certified to teach yoga and mindfulness to grade school children through Verge Yoga as well as her Inner Strength certification for work with high school students.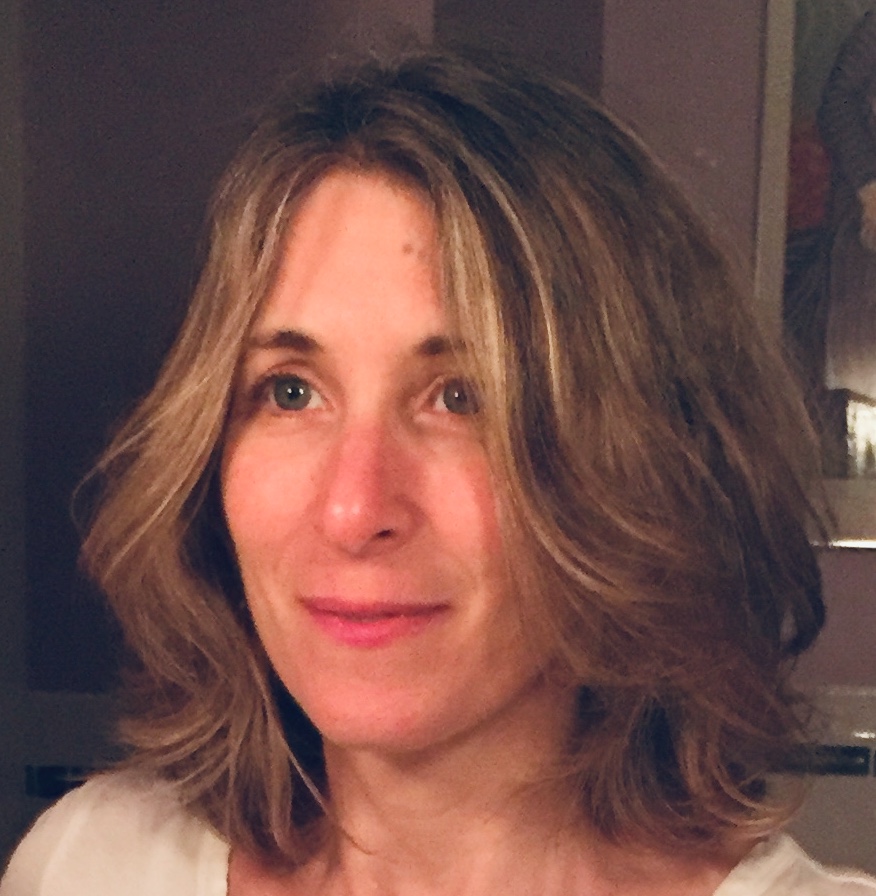 Jody Smith Long began her first meditation practice at 14 years old. Over the years her mindfulness practices have been inspired by many teachers, yet her most profound learning has come through direct experience and personal discernment. For the past 15 years, Jody has guided people of all ages into experiences of stillness, insight, and inner strength as an energy healer. She holds a BFA, an MAT in the Teaching of Visual Arts grades K-12, and certificates in many healing modalities including Craniosacral Therapy, PSYCH-K , Reiki, IET, and Quantum Touch .
Our mission is to uplift the minds, hearts and actions of youth through mindfulness and systemic thinking to help teens realize their higher aspirations.
Our vision is of a world in which all young people are supported to realize their higher potentials and create a world of beauty and benefit to all.
C- Compassion:
Care for our planet and all its creatures.
A- Awareness:
Aspiration to grow and develop ourselves, our higher potentials, and the culture we share.
R- Respect:
Responsibility, honesty, and integrity within ourselves and in our relationships with others.
E- Education:
Energizing our capacity to do good and to evolve our ways of being in the world.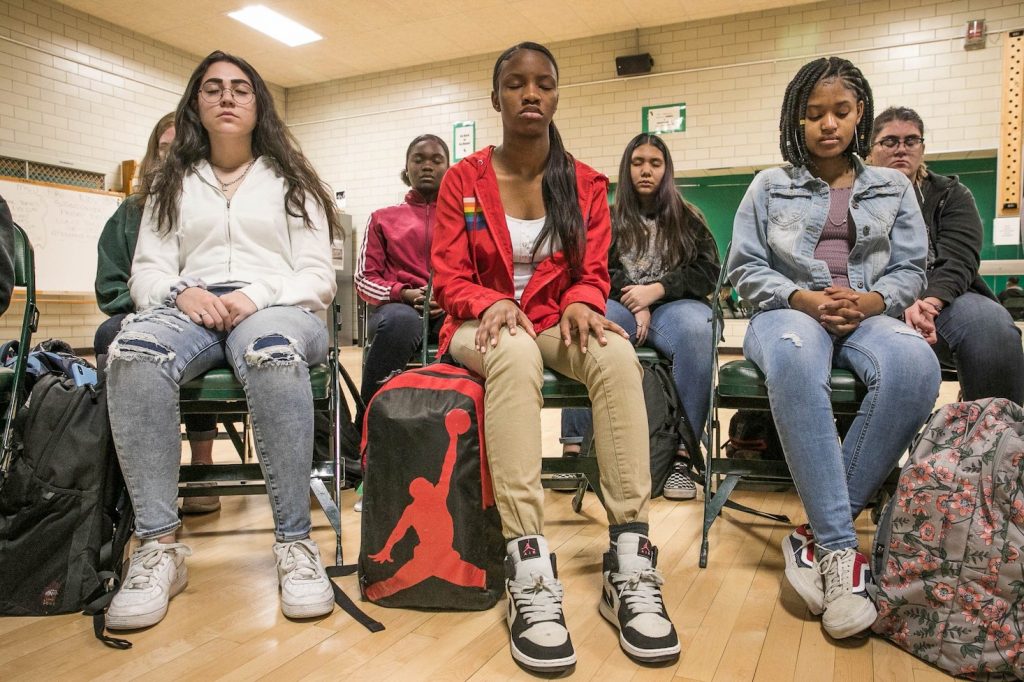 Inner Strength empowers young people with the tools to inquire, observe, and believe that they can find meaning, purpose, and direction in Life. We aspire to give youth direct experience of the thrill of discovering the depth of human potential, and the liberating clarity of being able to see their experience in a large and integrated context. This frees them to experience the inherent joy of being alive and draw on that strength and inspiration to overcome obstacles in their lives. The impact is felt in individual students' lives, in improved classroom culture, reduced conflicts, and in better learning. Our work has been rigorously studied and shown statistically significant improvement.
Learn more about the research results below.
Starting in 2015, Syracuse University began multi-year research study to determine the impact of the Inner Strength Teen Program on its high school participants. Results have been published in several peer-reviewed journals and academic anthologies. Over the years, students have shown statistically significant improvement in key metrics for well-being and success including: Self Regulation, Self Compassion, Perceived Stress, Engagement, Perseverance, Optimism, Connectedness, and Happiness.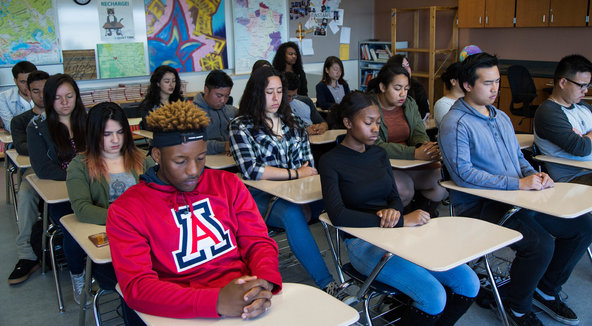 When our school expanded meditation for more students, the results were palpable throughout the school. Students are now calmer, less reactive, and generally seem more content and focused. Many thanks!
Amy Edelstein's work with our teachers and staff has helped them to remain balanced, healthy, and self-aware. Our teachers and staff learned and practiced mindfulness techniques that not only supported their own well-being, but also that of their students. All in all, Ms. Edelstein's ability to incorporate mindfulness techniques, along with her wide array of personal experiences, benefited our staff greatly.
"Without a doubt, young people need the mental skills that enable them to learn, understand themselves, and relate to others as they move toward taking their place in the world as adults. The Inner Strength Teen Program is designed to cultivate these wholesome habits of mind through mindfulness, self-discovery, and engagement with others. Rooted in mindfulness practice, the curriculum is unique in its inclusion of social and cultural history, which offers a particularly important perspective for adolescents who experience its impact on their daily lives. This very accessible program offers an engaging, compassionate, and culturally relevant experience for youth and can be of great value to them at this critically important time in their lives."
Patricia Broderick, Ph.D.
Bennett Pierce Prevention Research Center, Pennsylvania State University
"Amy Edelstein's work with our teachers and staff has helped them to remain balanced, healthy, and self-aware. Our teachers and staff learned and practiced mindfulness techniques that not only supported their own well-being, but also that of their students. All in all, Ms. Edelstein's ability to incorporate mindfulness techniques, along with her wide array of personal experiences, benefited our staff greatly."
Daniel Gofreddo
Assistant Superintendent for Secondary Education, Great Valley School District, Malvern, PA
"When our school expanded meditation for more students, the results were palpable throughout the school. Students are now calmer, less reactive, and generally seem more content and focused. Many thanks!"
Karen Thomas
Principal Leadership Coach, School District of Philadelphia, 2017 Neubauer Fellow
"Inner Strength has supported South Philadelphia High School students for three years with mindfulness tools. One of our star Seniors stated, "I learned about separating myself from my thoughts and how to calm down. I have been using the skills now as I transition into adulthood." Many of our students come with emotional baggage. Having a program like Inner Strength is an asset for the emotional growth of our students."
Janelle Harper
Community Schools Coordinator Mayor's Office of Education, Philadelphia
"Our students definitely benefited from participating in the Inner Strength mindfulness class. They said that they were glad to practice in class because they might not have done so on their own, and it was a well-needed time to relax during a hectic school day. Some also said that the benefits continued beyond the class period as it helped them to ward off stress and sleep better at night. Many were excited to learn a skill that is useful now and will also be useful in the future."
Heather Marcus
Guidance Counselor, J.R. Masterman High School, Philadelphia, PA
"In our incredibly complicated world, it's good to know that we, as a school, are not only preparing our students academically, but also giving them the tools provided through mindfulness training…. Our students report that they are now able to 'Stop and take a look at what's really going on inside.'"
Sydney Bassman
Guidance Counselor, Bodine High School for International Affairs, Philadelphia, PA
"Many students who took part in the program learned to relax, gain perspective on their thoughts, and reclaim patience in times of stress. Many seemed eager to practice at home during periods of frustration, during exam time, or when work piled up. They expressed that they had learned a way to calm down and think first instead of reacting."
Kate Reber
International Baccalaureate English Teacher
"Many students who took part in the program learned to relax, gain perspective on their thoughts, and reclaim patience in times of stress. Many seemed eager to practice at home during periods of frustration, during exam time, or when work piled up. They expressed that they had learned a way to calm down and think first instead of reacting."
Richard Weiss
Health & Physical Education Teacher, Central High School, Philadellphia
"The Inner Strength sessions were very enlightening to my students. Each of them, in their reflections they were required to journal each week, demonstrated use of the techniques and concepts on their own. They described the benefits they received learning how to relieve stress and bring about positive inner strength, be more mindful, and change how they react."
Denise Dean-Smith
Business Administration Teacher, Dobbins High School