Youth Mental Health Resource Directory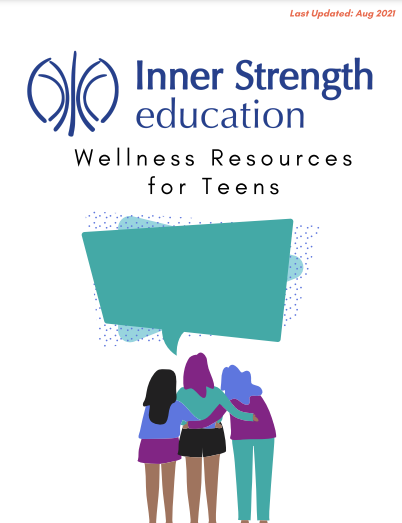 A Curated Mental Health & Wellness Resource Guide for Teens
NATIONAL & LOCAL RESOURCES
This specially curated Resource Directory includes entirely free resources that are available for teens to support their safety, mental health, and essential needs. In addition to urgent supports, this guide also includes free resources to support wellness habits and develop a positive lifestyle.
Indexed with an easy-to-follow and inviting pictorial key so young people can immediately get help for relationship issues, self-harm ideation, houselessness, or food insecurity.
Teens with identities that differ from the dominant culture can now find compassionate resources, where they are welcomed and understood.
Enter your email to download the Mental Health & Wellness Resource Directory
#selfcaretoolkit     #innerstrengthstrategies