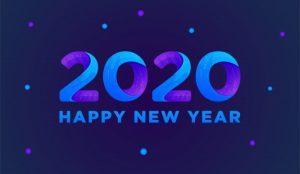 Happy New Year! It's hard to believe that we are in 2020 – the beginning of a new decade, new beginnings, and new opportunities. Here at Inner Strength, we've been keeping busy. Here are just a few of the things that we've been up to.
In November, Amy presented with Dr. Rachel Razza from Syracuse University at the Spirituality in Education Conference at Teacher's College, Columbia University. The focus of the gathering was "The Next Wave in K-12 Education: The Spiritual Core of the Whole Child". Amy and Dr. Razza talked about the Inner Strength Teen Program, supporting research, and cultivating calm, curiosity, and care.
In December, forty-five people enjoyed stillness and meditation at a fundraiser retreat. Hosted by Inner Strength Board Trustee Sharon Kind and led by Jeff Carreira, the group learned about the "Practice of No Problem" and were able to immerse themselves in a wonderful environment, connect with one another, and learn. An added benefit was that the retreat raised enough funds to help 50 teenagers to complete the 12 week Inner Strength Teen Program. That's amazing! A big thank you to everyone who participated!
And speaking of big thank yous, ISF also held our Giving Tuesday and End of Year fundraising campaigns, raising over $20,000. To all who donated – thank you, thank you, thank you! It is because of your generosity that we are able to continue doing this work. If you would still like to donate, you can do that here.
So, what's next for us? Well, the spring semester has started so we are continuing our work with area high schools to teach our Inner Strength Teen Program and Reducing Secondary Traumatic Stress (RSS) professional development training. We hope to implement the program in a few more schools so that we can reach as many teens as possible. If you would like more information about that, feel free to reach out to Associate Director & Program Manager Alyson Showell LaPorta, alyson@innerstrengthfoundation.net, for more information.
And finally, on January 8th, Amy and Alyson will be featured during the 2pm hour on The Heart of City on WWDM-AM, Talk 860. Keep an eye out for links to the live stream!
Wishing you a happy, healthy, and mindful new year.