LEVEL III
IN CLASS STUDENT TEACHING
TEACHER TRAINING 2021 LEVEL III
In-class practicum to cultivate your ability to teach mindfulness and developmental thinking to teens.
September – December 2021
Working in Online Classrooms (due to COVID-19 safety protocols.)
The Practicum provides an invaluable opportunity for you to gain experience teaching Inner Strength curriculum in the classroom under the guidance of an experienced instructor.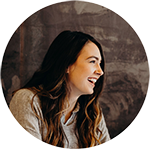 During the Practicum you will observe one of the Inner Strength designated instructors teach each of the 12 lessons.
To complete the Observation component of the Practicum, you will be paired with a specific instructor and will observe the same classroom each week.
You will:
See how the lessons are taught live and how to adapt the lesson plans in the Teaching Inner Strength manual to the actual class situation.
Observe how rapport is built with students and classroom teachers over the semester.
Understand what is included – and equally important, what is not included in the program.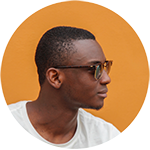 During the Student Teaching component of the Practicum, you will be paired with a designated senior Inner Strength Instructor who will observe you teaching a 12-lesson curriculum to a class of students.
You will:
Be responsible for carrying the classroom, instructing and guiding the students. While the responsibility rests on your shoulders, your mentor is there to support and assist. Your mentor will step in during a class if needed to ensure that the students receive an optimal program experience.
Receive weekly brief reviews of your lessons by email or phone (15 minutes) after each class to answer questions or receive input on ways to refine and improve your classroom instruction.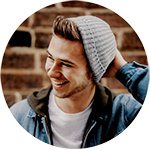 3. Weekly Instructors' Calls
During the Weekly Instructors' Calls, you will participate in 45-minute phone or zoom group calls to discuss and review lesson plans for each upcoming class and answer any questions about your Lesson Plan.

You will:
Actively participate in the calls, sharing your questions and observations.
If unable to make the call, you will listen to the week's audio and respond by email with your insights, comments, or questions.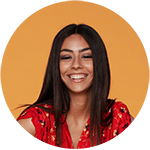 4. Online Teaching: an Inner Strength Approach
Many schools have transitioned from in-person instruction to the online classroom environment. This training on effective teaching methods for the online environment includes two 2-hour sessions.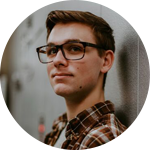 You will receive a 30-minute consultation at the end of the 12-weeks with Amy Edelstein, which will cover a review of your teaching and discuss opportunities to join the Inner Strength Instructors Cohort
Registration for the Inner Strength Practicum is $1500.
THE PRACTICUM IS ONLY OFFERED IN THE FALL SEMESTER OF EACH SCHOOL YEAR.
Inner Strength
Teacher Training Details
The Teacher Training is designed for optimal support. You will learn the techniques and perspectives, practice teaching, and participate in ongoing teacher's calls once you begin teaching. The goal of this program is to impart in-depth training and ensure a very high caliber of instruction in the schools. Additionally, this training is designed to grow a supportive collective of school mindfulness teachers who support each other's creativity and growth.
INDEPTH PRACTICAL, EXPERIENTIAL & PHILOSOPHICAL TRAINING
The Inner Strength Teen Program Teacher Training Level III: Practicum includes live classroom teaching and observation, virtual guided lesson preparation, lesson support, and other theme-based professional development opportunities, such as Tips for Running a Successful Virtual Classroom, Racial Literacy, Building Community in an Online School.
Close the gap between theory and experience with the Inner Strength Practicum
TEACHING MINDFULNESS & SYSTEMIC THINKING
September – December, 2021
DEPENDENT ON COVID-19 PROTOCOLS TEEN INSTRUCTION
MAY BE ONLINE THIS SEMESTER.
All times are listed in US Eastern Time
Weekly observation will be scheduled once school rosters are available. Classes start week of October 5, 2020.
In Class Student Teaching
Weekly student teaching will be scheduled once school rosters are available. Classes start week of October 5, 2020.
Weekly Zoom class to review upcoming lesson plans and teaching tips. Starting week of September 28, 2020.
Your Learning Support System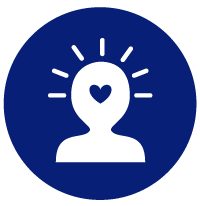 A dedicated portal to share teaching tips and ideas with other ISF instructors.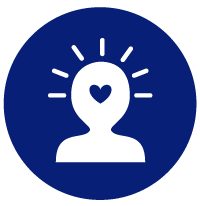 Interactive Video Conference Calls
Every week there will be a 45-minute live interactive Discussion Session with Julie Coopersmith, ISF's Director of Education, held via Zoom Video Conferencing.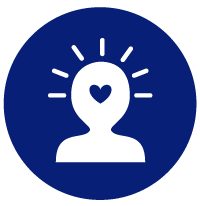 Transcripts of weekly video sessions.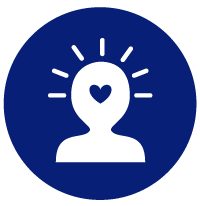 Building Inner Strength Program Access
Access to ISF's new 60-part video program for students.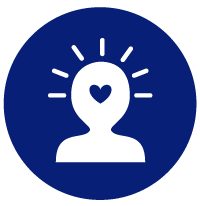 Access to observe the entire Inner Strength Teen program, taught live. Ability to observe several different Senior Instructors and different teaching styles.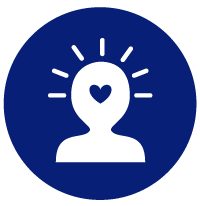 Student Teaching with Observation
Teach in the classroom with the support of a Senior ISF Instructor. Receive tips and support each lesson.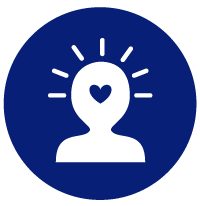 Opportunity to Apply to Teach for Inner Strength
Successful completion of the Practicum qualifies you to apply to join the Inner Strength Instructors' team.
The Inner Strength System is a Comprehensive Training for Teen Mindfulness Instructors
Next Inner Strength's Developmental Perspective Training in 2021
What participants are saying:
— I am blown away by how powerful and personal the impact of the Inner Strength teen mindfulness program is for young adults. If we are going to empower our future community-builders and leaders, then we need to support them in developing the most potent tool they have to contribute: their full potential as compassionate, creative, resilient, and unique individuals. I learned how to teach that and I am so excited!
The combination of the background information, research on mindfulness and adolescence, combined with Amy's sharing of her experiences teaching this program in real classrooms was both moving and motivating. Hearing the large and small ways that mindfulness training made a difference in actual teens' lives was very powerful. The program points to a profound way to contribute to young lives and support individuals, communities, and our collective future on this planet!
ESSENTIAL & ENCOURAGING …
The course cut right to the essential center of mindfulness for me. It furthered my own practice and it taught me how to teach mindfulness to teens. Through the course and Amy's style and warmth, I have come to appreciate a certain heart-feltness and the importance of connection. The Inner Strength teacher training is a very encouraging and supportive environment.
CHALLENGING & SUPPORTIVE …
I found training with Amy and my cohort in the Inner Strength Teacher Training to be a warm, challenging, and truly supportive experience. Amy's knowledge is vast and her presentation is highly factual, superbly interesting, sometimes over my head, yet always accessible, and delightful! We also developed friendship and respect. A bonding experience it was and a truly passionate organization to be involved with. Thank you for this life changing experience!
Please note, the Inner Strength Teacher Training Foundations of Mindfulness (Level 1) & the Systems Perspectives (Level II) are pre-requisites to participate in the Practicum.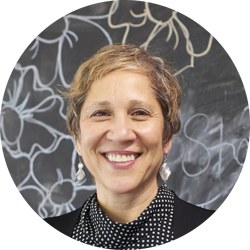 Amy Edelstein, educator, author, and public speaker is a powerful communicator of ideas and beliefs that can help us transform ourselves and the culture we live in.
In 2014, she established the Inner Strength Foundation, a non-profit organization that has supported more than 15,000 inner-city teens with mindfulness and systemic thinking to date. 
Amy has 40-years experience working with contemplative tools and developmental philosophy, and has taught in half a dozen countries around the world. She is a Cornell University College Scholar, recipient of a 2019 Philadelphia Social Innovation Award, and author of five books including the IPPY award-winning, #1 Amazon educational bestseller The Conscious Classroom.
Email Inner Strength for Info on 2022
THE PRACTICUM IS CURRENTLY OFFERED IN THE FALL SEMESTER OF EACH SCHOOL YEAR.
STUDY & PARTICIPATION REQUIREMENTS
To successfully complete the Practicum, you must attend a minimum of 80% of the weekly review sessions. These sessions ensure timely response to questions and play a key role in maintaining a consistent standard of classroom delivery across all Inner Strength host schools. If you miss more than 20% of the weekly Instructor calls, Inner Strength may end your Practicum early.
Please note, successful completion of the Practicum is a prerequisite to apply to join the Inner Strength instructors' cohort. However, successful completion does not guarantee that you will be invited to teach with Inner Strength.
We strive to make this training available to all regardless of an individual's economic means. We are committed to making contemplative tools available to those who are passionate about contemplative tools and who qualify for this program. We have a limited amount available for scholarships and encourage you to apply if that will make the training feasible for you.
Application for 2021 will be posted next year.
Participants who cancel their registration on or before September 5 will receive a refund minus a $75 cancellation fee. After September 5, no refunds will be given.